Worked Example¶
OCDS for PPPs can be used to build up a clear record of all the stages of a Public Private Partnership project over time.
Fully implemented, it will bring together, in a structured form, key documents and data.
This allows different stakeholders to understand how a project has developed.
Details¶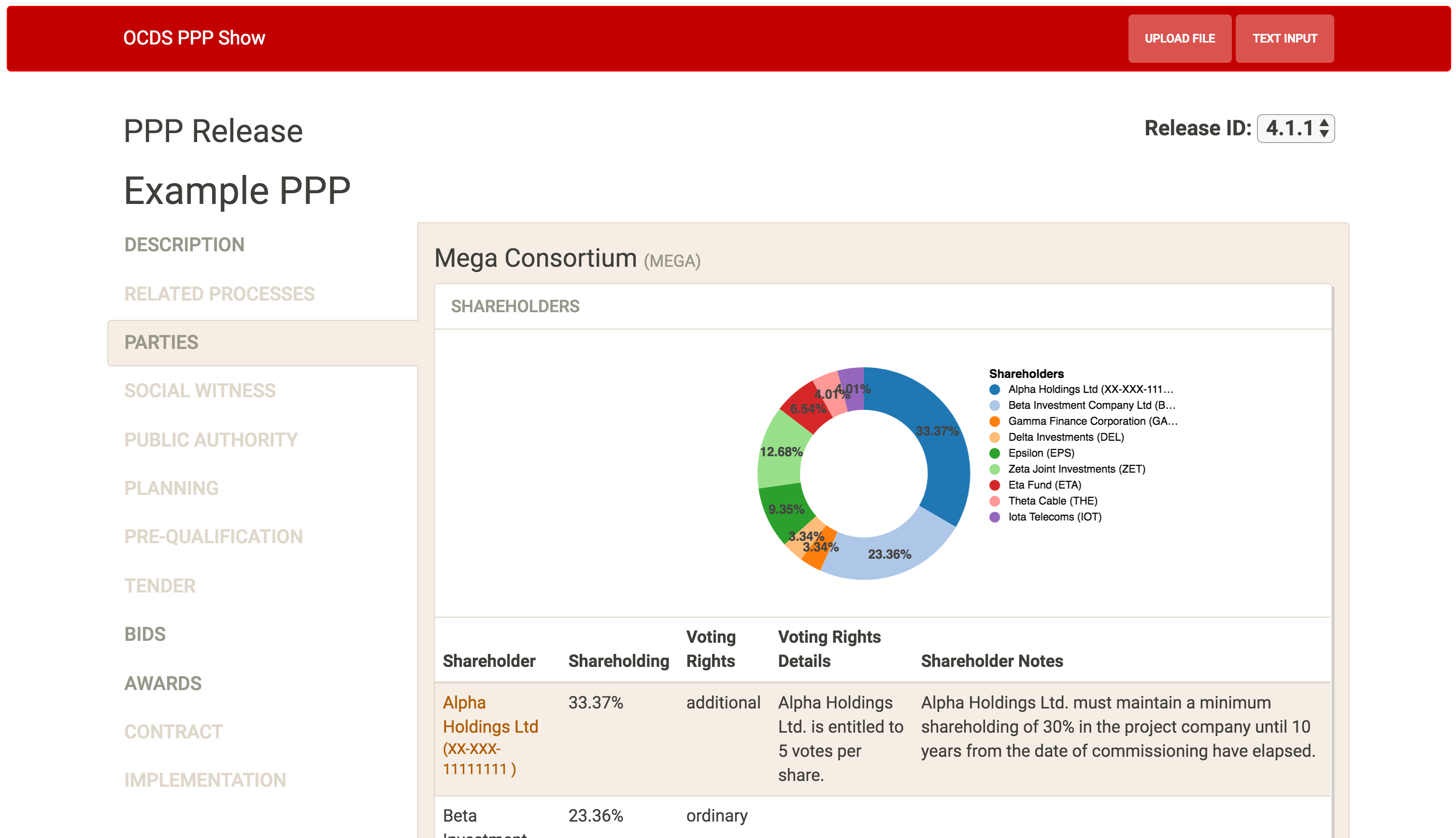 Based on our pilot work with the Red Compartida programme, we have created a fictional example PPP.
We used the spreadsheet template to prepare a series of releases of data, representing different stages of the procurement process.
This was exported as an Excel file, and converted into JSON using the OCDS Data Review Tool
The releases were then compiled into a record, and are available to browse using OCDS Show, an open source tool which provides:
A templating engine for displaying OCDS releases and records;

Alerts to changed fields between different releases;

Example visualization of data;