Framework reference¶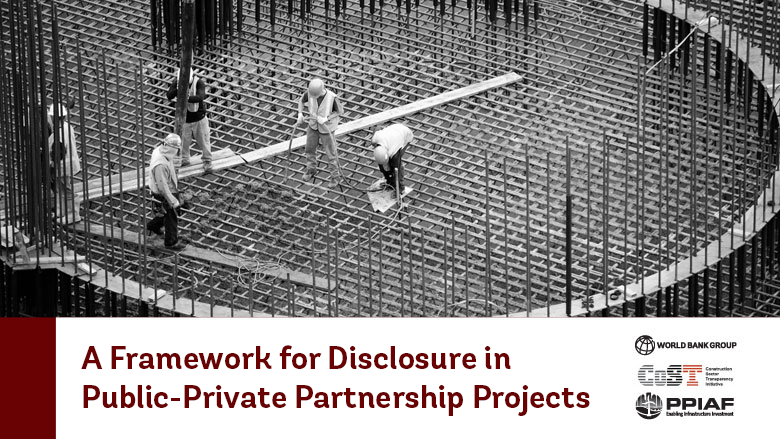 The World Bank Framework for Disclosure in Public Private Partnership Projects provides a comprehensive overview of motivations, processes and legal frameworks for disclosure of information in Public Private Partnership projects.
This section provides a step-by-step reference resource on how all the requirements from the disclosure template in the framework can be captured as structured data and documents using OCDS for PPPs. Individual implementations of the framework may vary with respect to the elements of disclosure they prioritize.
This section should be read in conjunction with the Disclosure Framework.
The mapping for each requirement in the framework includes a guide to publication timing, indicating whether information should be Published, Repeated or Updated at each stage of the contracting process. More information on the stages of the contracting process can be found in the publication timing section.